PLOVDIV 2019 to the media: First press conference about Cultart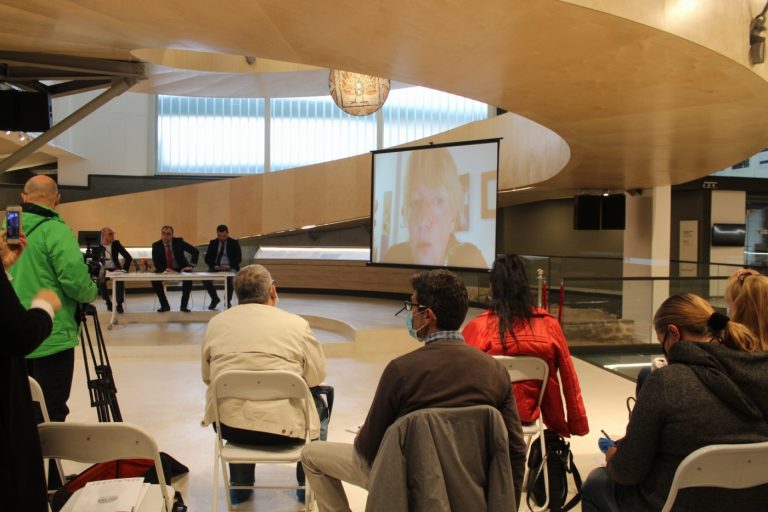 Cultart will train 50 young people from Austria, Italy, Greece, and Macedonia
Cultural Management Academy is the latest large-scale project with which the Plovdiv 2019 Foundation will continue its mission to upgrade and develop the capacity in the field of culture after the year in which the city of Plovdiv was the first European Capital of Culture.
The initial informative press conference is on November 2 at 10.00 in THE BISHOP'S BASILICA OF PHILIPPOPOLIS, attended by Plamen Panov – Deputy Mayor "Culture, Archaeology and Tourism" and Chairman of the Board of the Plovdiv 2019 Foundation; Kiril Velchev – Executive Director of Plovdiv 2019 Foundation; Victor Yankov – Project Manager, Plovdiv 2019 Foundation; Prof. Leonie Hodkevitch – University of Vienna (online) and an address /available in Bulgarian Language/ by Mihail Balabanov – Executive Director of HRDC.
Cultart is a project for 262,105 euros, which the foundation won under the Erasmus+ programme, Youth – Partnerships for Cooperation, administered by the Centre for Human Resources Development – National Agency under the Erasmus+ programme
he project is a practical educational programme for management of cultural organizations and events, which will be held over two years and will include 50 young cultural managers from Bulgaria, Austria, Italy, Greece, and RS Macedonia. The aim of the courses, divided into 10 modules, is for young people to increase their skills and to enhance the professional realization in the creative sector.
The training program was created by a team of the University of Vienna, using the experience gained from the educational program of the foundation – Forum 2019, thanks to which since 2015 many workshops, lectures, and meetings with mentors from the country and abroad had taken place.
The academy starts in early 2022 and will cover the full range of creative industries – festivals, galleries and museums, theatre and dance, design and architecture, crafts, etc. The young people will take courses in cultural innovation, business and entrepreneurship in the creative industries, management, and administration of cultural institutions. Their programme also includes basic disciplines such as marketing, media and communication, brand building, presentation skills, and social entrepreneurship.
All educational modules are practical and so the work is focused on up-to-date issues in the cultural sector and will include the development of business plans, projects, and development strategies after COVID-19.
Cultart also envisages the creation of the first in Bulgaria start-up platform for financing cultural projects and organizations, open access to video lectures, courses and exercises.
6 organizations from 5 countries participate in the Cultart project. In addition to the leading 'Plovdiv 2019' Foundation in the consortium are Clearly Culture – Vienna and the team of experts created the master's program in Cultural Management at the University of Vienna, also the Chamber of Commerce of Lecce, Italy, Alliance for Innovative Practices – Bulgaria, Edu Centre – Skopje, Northern Macedonia, International Centre for Sustainable Development- Ioannina, Greece.