Cities and Programmes
Cultart is a new practical programme in cultural management initiated to fulfil the gaps in the academic educational courses. The Cultart academy aims to train international groups of young specialists and thus will invite 125 young specialists from Bulgaria, Austria, Greece, Italy, and North Macedonia.
The Academy starts in Autumn 2022 and will cover the full range of creative industries in 5 programmes (Festivals, Visual Arts, Performing Arts, Design and Architecture, Applied Arts). Each programme takes place in one of the 5 partner cities.
Festivals in Plovdiv, Bulgaria
#sharefestemotions from 12 to 16 July 2023
Visual Arts in Austria, Vienna
#unitevisualarts from 20 to 24 January 2023
Performing Arts in Ioannina, Greece
#enjoyperforming from 8 to 12 of May 2023
Design and Architecture in Lecce, Italy
#discoverdesign from 21 to 25 November 2022
Applied Arts in Skopje, North Macedonia #combineappliedarts from 27 to 31 March 2023
Modules and Case Studies
During the 5 programmes the international groups of young cultural managers will meet up to 10 key speakers, experts and practitioners, who will mentor the 10 specified modules of the Cultart programme – Cultural Innovations, Business & Entrepreneurship, Management & Administration, Project Development, Fundraising, Leadership, Conflict Management, Media & Communication.
Learn more about the training programme here.
What is essential to the Cultart programmes is the Cultart Case Study Challenges when the groups will have the chance to participate in the real working process of a cultural organization in each city programme. The 5 Case Study Organizations will outline their main tools and models, their current work and projects, and will give a specific 'challenge' to the groups. The Case Study Challenge is the final exercise where the group can present their new skills of giving cultural management solutions.
Read more about the 5 Case Study Organizations.
Education, Creative Industries & Business
Based on the 5 Case Studies solutions Cultart will create 5 business models for the 5 Cultart management programmes.
Cultart also envisages the creation of a Start-up platform for open access to video lectures, training sessions, research and EU programmes, and an instrument for financing new cultural projects and organizations. Learn more here.
We are Cultart
The training programme was created by a team of the University of Vienna, using the experience gained from the educational programme of the Plovdiv 2019 Foundation – Forum 2019, thanks to which since 2015 many workshops, lectures, and meetings with mentors from the country and abroad had taken place.
Cultart is a cross-sectoral and international initiative realized by 6 teams from 5 countries. In addition to the leading organization 'Plovdiv 2019' Foundation are — Clearly Culture from Vienna, the team of experts who created the master's programme in Cultural Management at the University of Vienna, also the International Centre for Sustainable Development – Ioannina, Greece, The Chamber of Commerce of Lecce, Italy, the Alliance for Innovative Practices from Bulgaria, and Edu Centre in Skopje, Northern Macedonia.
Cultart project is under the Erasmus+ programme, Youth – Partnerships for Cooperation, administered by the Centre for Human Resources Development – National Agency under the Erasmus+ programme
The EU has strong and vibrant cultural and creative industries. These are not only essential for Europe's cultural diversity, strengthening social cohesion and increasing Europe's attractiveness internationally. Cultural and creative sectors are Important in their own right in terms of their economic footprint and employment. They also spur innovation across the economy, as well as contribute to numerous other channels for positive social impact (well-being and health, education, inclusion, urban regeneration, etc.)
Along with the tourism sector, cultural and creative sectors are among the most affected by the current COVID 19 crisis with jobs at risk ranging from 0.8 to 5.5% (data OECD). Тhe current economic, social, and health complications have amplified the challenges for the cultural actors thus Cultart is looking at new ways to build resilience.
Cultart put efforts to form a strategic, cross-sectoral partnership team of international experts in youth policies, training, innovation, and creative industries to address gaps in academic education in Cultural management programmes. Public cultural institutions and big private companies alike rely on an interconnected and interdependent network of freelancers and micro-firms which provide creative content, goods, and services.
Furthermore, audiences and markets in all target countries are increasingly online, highlighting the need to apply the proper instruments to online networking and start-ups in the creation and dissemination of cultural projects.
Therefore Cultart mission is to create a fit-for-purpose Educational Programme for the cultural sector through Training-Business-Start-Up-Platform as a response to the necessity of an ecosystem in the field of cultural management.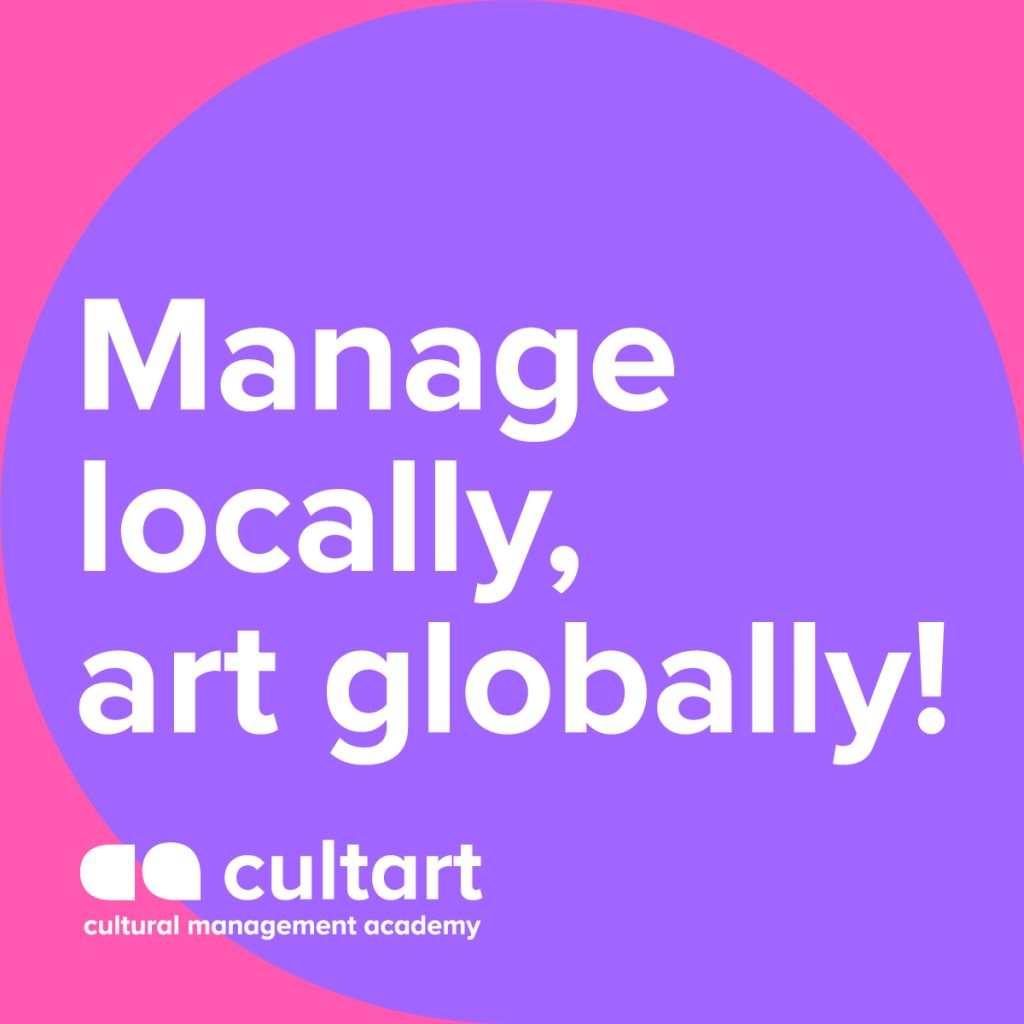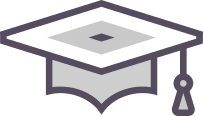 To address gaps in academic education in Cultural management programmes and modules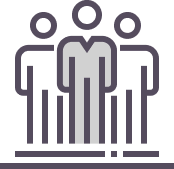 To include and train 125 young cultural managers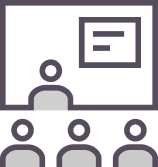 To raise competencies and expertise in the training process transnationally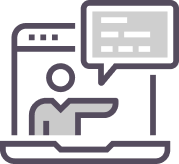 To amplify advances in young professionals' recognition of work and support the creative potential of youth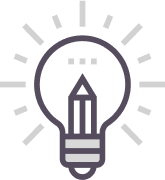 To bridge the creative industries and education with the business enterprises
Modern programme for training in cultural management
Cultart creates a non-formal, cross-sectoral, six-month-long Cultural Management Programme of 10 modules.

Training of 125 young cultural managers
Each Cultart City Programme form an international group of 25 young cultural managers from all the 5 partner countries.

Capacity building between mentors
Cultart key speakers mentor the international groups of young cultural managers and exchange expertise through trainer-to-trainee seminars.

Creation of 5 business models
5 Cultart business models will be developed for all 5 programmes based on the Case Studies solutions.

Launch an international Start-up platform
Cultart platform as open access to video lectures, training sessions, research and EU programmes, and an instrument for financing new cultural projects and organizations.
.