Cultart Visual Identity by studio PUNKT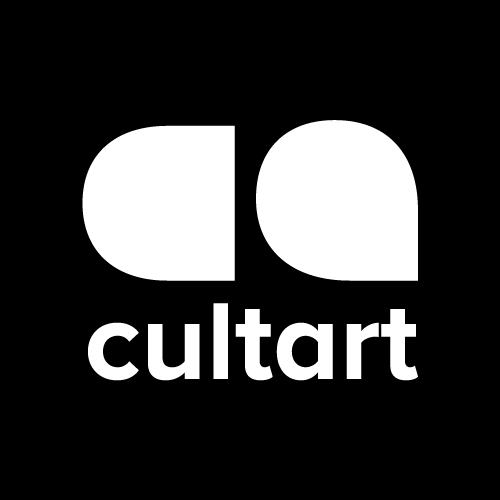 Hello! We are studio PUNKT. We work in the field of communication and graphic design for 15 years. The main focus of our work is the creation of an identity for culturally and socially significant projects in support of contemporary Bulgarian culture and visual scene. We are a team of seven people who live and work in Plovdiv and Sofia.
It has always been important for us to work on projects we believe in. The Cultart Academy of Cultural Management is definitely not only such a project, but it has become one of our favorites.
Our inspiration for the identity of Cultart came from the form of the logo of 'Plovdiv 2019 – European Capital of Culture' – one of the emblematic projects for our studio. The arch, built of seven concentric lines, two years ago became a symbol of our city, still actual today.
Thus the Cultart project is organized by the Plovdiv 2019 Foundation on the Bulgarian side – we decided for the graphic element to start from the same familiar form, but use it in its dense version. We tried different compositions from the forms thus created, until we reached the final version. Therefore the logo consists of a graphic sign + text. The graphic sign represents two dense geometric shapes depicting "CA" – from Culture & Art. The composition speaks of institutionality, intellectuality, and progress.
About the typography of the project, we chose the Proxima Nova font by Mark Simonson, as its clean geometric shapes perfectly match the style of the logo, and also support a wide range of languages needed for international coverage of the programme.
As required, we had to distinguish through the design of the five cultural programmes, which will take place respectively in the 5 different partner countries. We have chosen a memorable range of five bright and memorable colors that stand out, but also complement each other – as well as the essence of the programmes themselves.
All these elements, brought together, have created a rich and dynamic identity that aims to be an echo of the project's colourful goals.
Check the Cultart Brandguide.