Cultart gives you a last chance to join the programme! The new deadline is 15.08.2022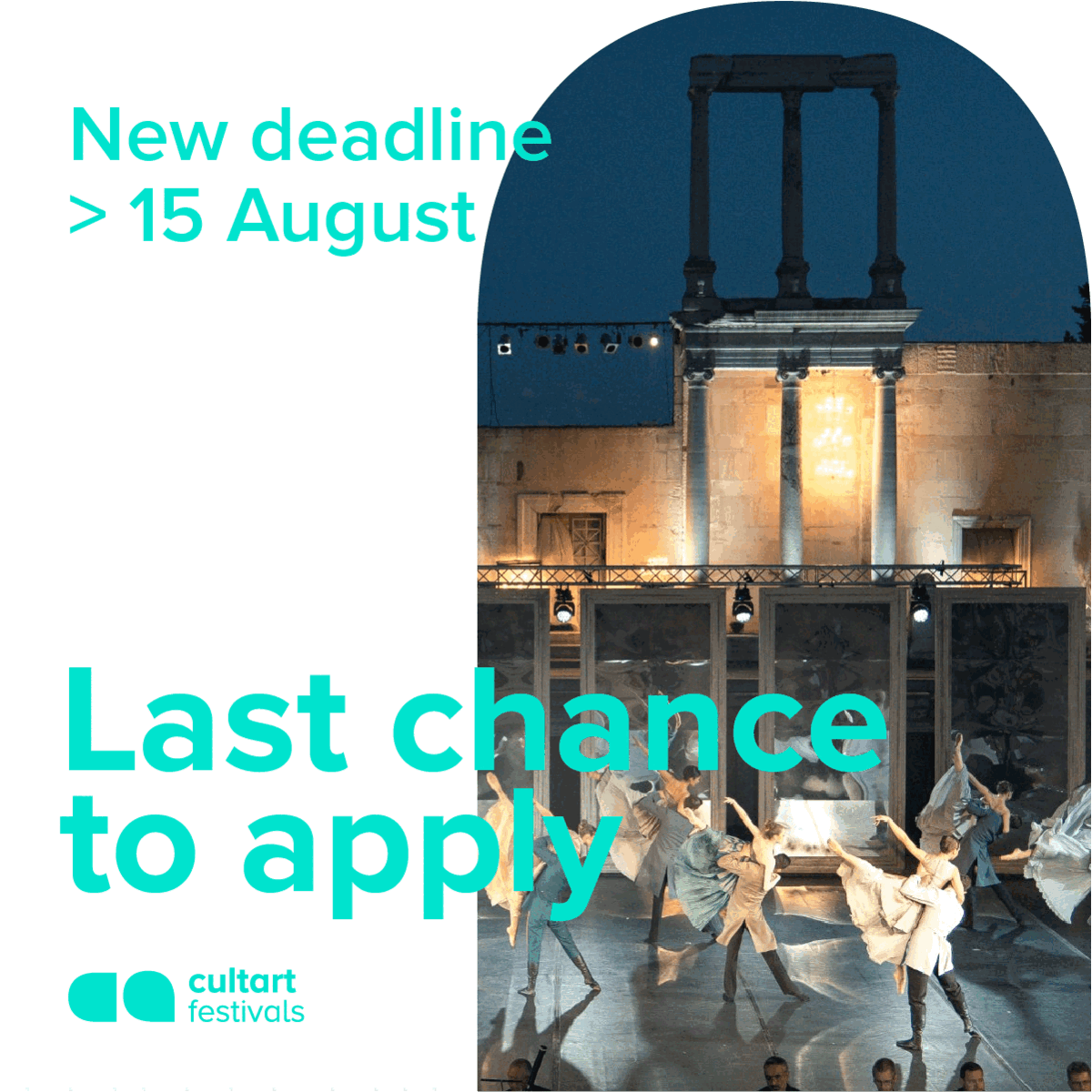 The open call for the Cultart Academy programmes has been extended for another two weeks!
Participants will have the opportunity to join one of the five management programmes until August 15th (Monday). The form will be active on the Cultart website until 23:29 on the same day.
! There is no change in the results announcement. The participants will be selected at the beginning of September.
Check again the period of the trainings under the five programmes in the five partner cities:
Festivals Programme in Plovdiv, Bulgaria – from 10th to 14th of October 2022
Visual Arts Programme in Vienna, Austria – from 19th to 25th January 2023
Performing Arts Programme in Ioannina, Greece – from 8th to 12th of May 2023