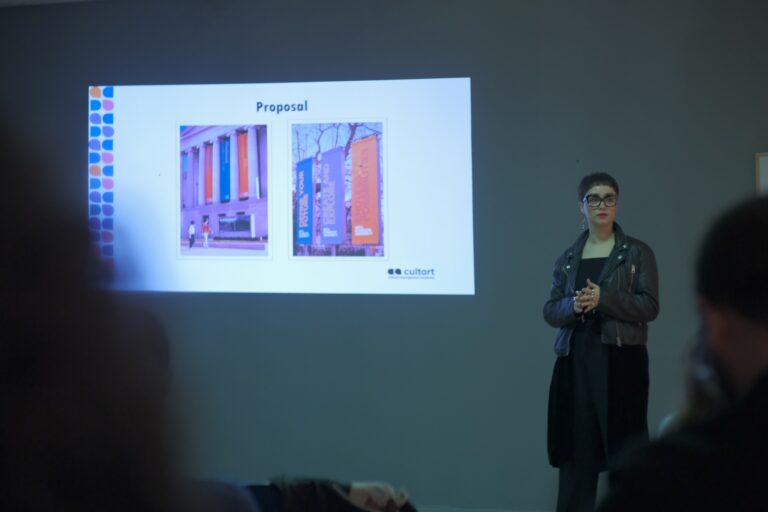 Days 3 & 4
Friendly Match + Base Camp
29-30 | 03 | 2023
The groups started to unravel the layers of their #Cultart case study challenges.
What are the obstacles and opportunities in Creating, Managing, Fundraising, and Promoting the National Gallery North Macedonia? These are the 4 main points and future bases for proposals from the team projects.
The brainstorming sessions and the getting ready presentations went with the field work during the evening with the exceptional opening of the multimedia project #LandscapeExperience.
---
Day 5 | Home Run
31 | 03 | 2023
Learn more about the 4 presentations for the National Gallery North Macedonia Case study