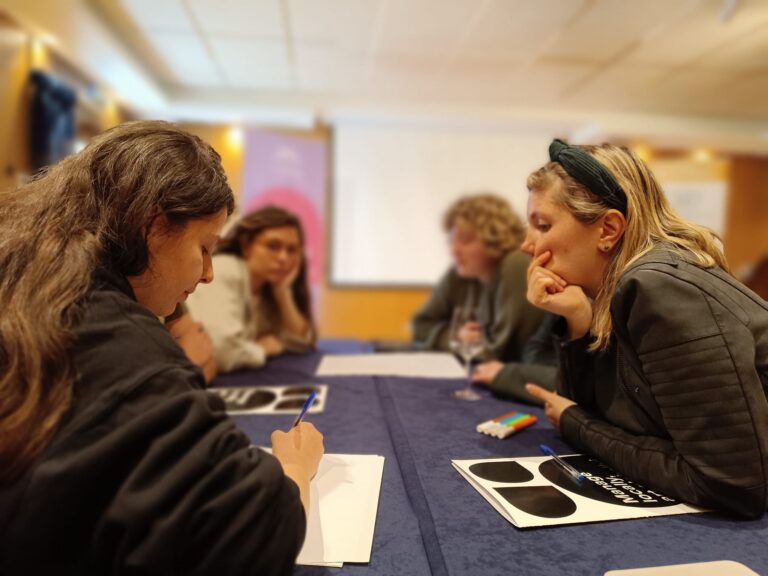 15:30 Case Study 1 "Kimolia" Social Entrepreneur Organization
(Presentation of the organization Kimolia, based in Ioannina)
16:30 Presentation 2 "Show me the money" M5: Fundraising in CCS (European Programs for Culture)
(Presentation about Fundraising Opportunities
& European Projects that can be used to fund the Cultural Sector)
17:30 Workshop 2 M4: Project Development in CCS
Day 1
| The Marathon
08 | 05 | 2023
'To be an entrepreneur or not to be?'
Warm welcome
and a deep dive into
Business, Entrepreneurship, and Fundraising
in the creative and cultural sector for our 4th international group of cultural managers.
11:00 Workshop 1 "To be an entrepreneur or not to be?" M2: Business & Entrepreneurship in the CCS13:00 Presentation 1 "Types of Enterprises" M7: Social Entrepreneurship in CCS
(Presentation about Social Entrepreneurship)
---
Day 2 | Orienteering
09 | 05 | 2023
The perfect way to #find, #understand, and #manage the city cultural scene is by performing #together!
The group mapped the city playing An Action Bound Hunt throughout Ioannina treasures, then the 5 groups are well prepared to work on the case study challenges starting tomorrow.
#ManageLocally #ArtGlobally #enjoyperforming
ICSD