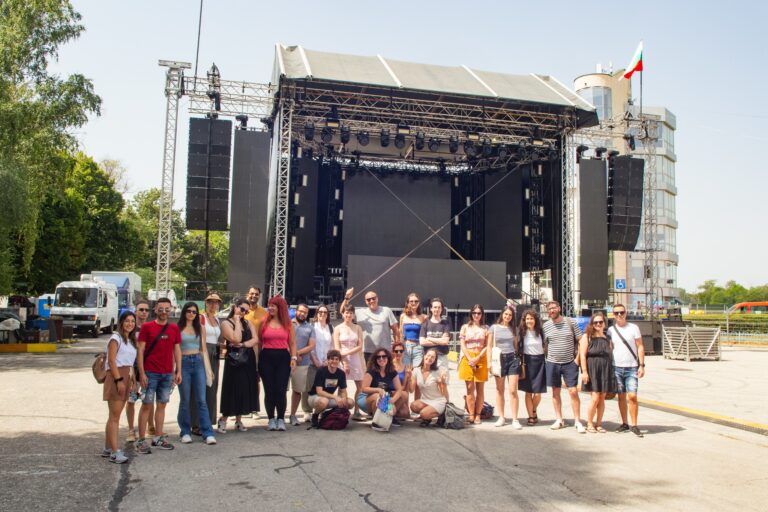 Moreover went on the fieldwork of large-scale festival locations such as – The Rowing Canal and
Plovdiv STAGE PARK
and had the chance to speak with one of the best production managers Victor Dimitrov from
Joker Media
and the founder of the annual Plovdiv Festival
Shake that Хълм
Festival, Stefan Goranov.
Days 3
Orienteering
14 | 07| 2023
ay
| Orienteering
The group received a 5×5 crucial approach for event management, given by the expert Gina Kafedjian and a course of action by the director of the Academy of Music, Dance, and Fine Arts, Toni Shekerdzieva-Nowak to discover the city ecosystem in depth.
---
Day 4 | Base Camp
15 | 05 | 2023
Day
| Base Camp
A day of ideas, reflection, focus, decision-making, and level-headed results.
And a night on the majestic stage of the Ancient Theatre with the contemporary vision of Vera Nemirova and the premiere of Opera Open Festival – The Clemency of Titus,
with the community, with the art, for all the reasons we are together in Plovdiv.
Photo credit: Tony Schnitter