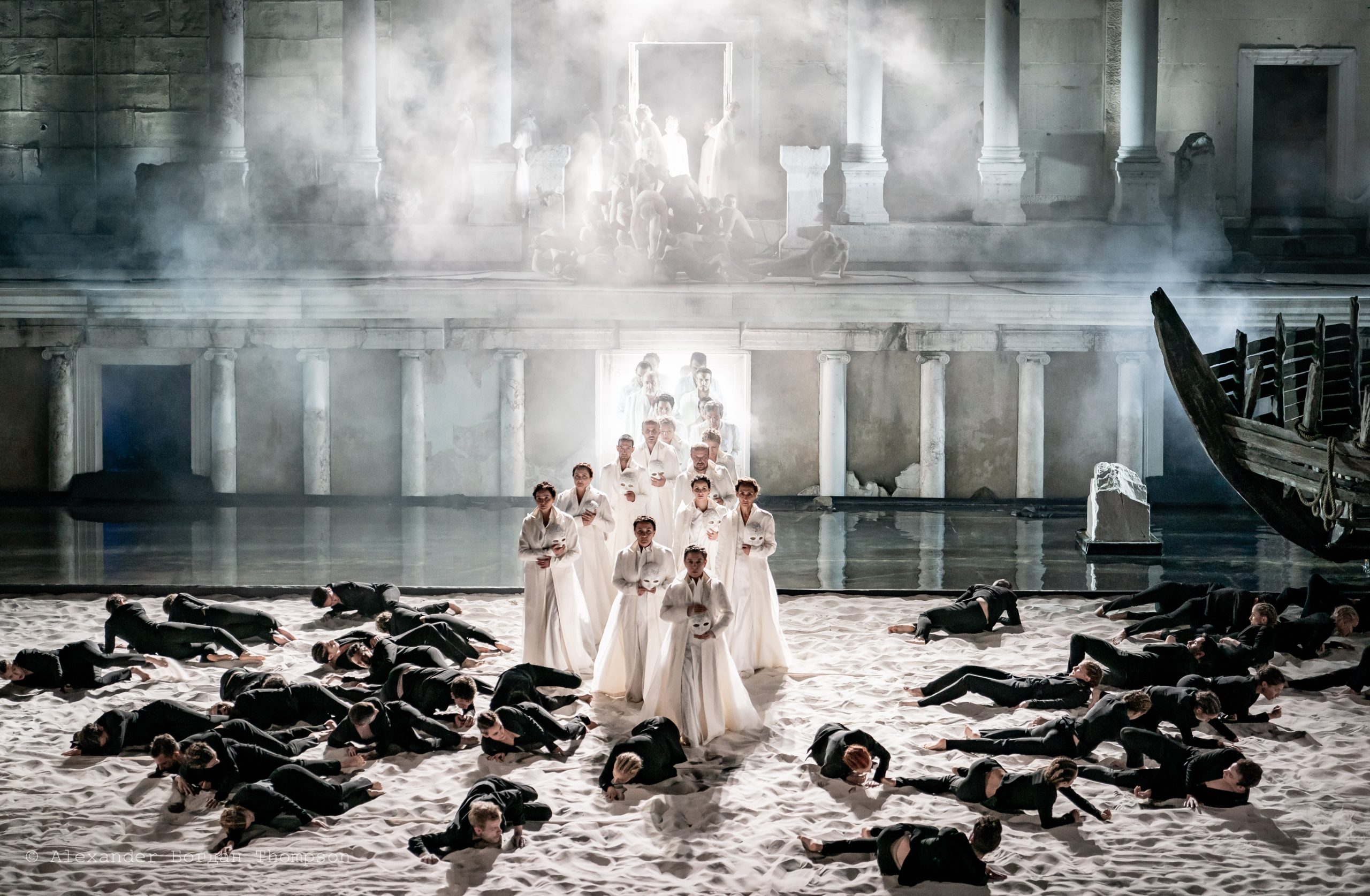 Short bio and projects
The Plovdiv Opera was established in November 1953. The Orchestra of the State Opera – Plovdiv is the successor of the Plovdiv Philharmonic Orchestra which is the first out-of-capital and most distinguished state orchestra, established in 1945. Since the summer of 2010, the Plovdiv Philharmonic Opera association has been transformed into a state cultural institute whose aim is to create and produce symphonic and chamber concerts and performances in the field of opera, symphony, and ballet. Opera Plovdiv concepts and programme selection include premiers of classic works, music from the XX and XXI centuries, and Bulgarian composers; productions with new technologies and media approaches; multigenre titles by integrating music, poetry, dance, fine arts, and architecture.
The open-air performances took a special place in the active programme of the troupe and the beginning dates back to 1965 with the Verdi's the unforgettable Aida the beautiful Plovdiv hill – Bunardzhika. Approximately 20 years later, with the excavations of the Ancient Theater in Plovdiv, the Opera was given a unique stage with captivating charm, thus the concept of an international music festival on the stage of the Ancient Theater become a huge opportunity, challenge and common cause among all cultural and touristic institutions in Plovdiv. Now, the music festival OPERA OPEN is an artistic marker and a symbol of the city, a bridge between the generations, between Bulgarian and world artists and audiences, and an example of best practices in the implementation of large-scale projects on a local and international level.
Locations, venues, rehearsals
Projects
The OPERA OPEN music festival

is a project by State Opera Plovdiv and one of the highlights of Plovdiv – European Capital of Culture 2019's programme, it is an annual summer event with numerous shows at the stage of the Ancient Theatre, presenting premieres, co-productions, and hybrid-genre projects with artists working across Europe and around the world, welcoming every year leading soloists of the largest opera and ballet companies.
Opera repertoire (main)

– Verdi – La forca del destino, Macbeth, Don Carlos, Aida, Otello, Falstaff; Mozart – Don Giovanni, All women do it; Puccini – Turandot, Tosca, Madama Butterfly, La bohème Suor Angelica, Gianni Schicchi, Rossini's Barber of Seville, Orf – Carmina Burana;

Highlight Performances

– 'Orpheus and Eurydice', directed by the leading Italian director Stеfano Poda; Shostakovich's 'Katerina Izmailova' with the prominent Bulgarian director Vera Nemirova and the conductor Dian Chobanov; Swan Lake – Tchaikovsky, Conductor – Valery Voronin, Director Konstantin Uralsky, art director and soloist of the Bolshoi Theater and the USA ballet in Lowa; Gizelle – Adam with Conductor – Lucano Di Martino , LA BAYADERE – Minkus; MARIA DE BUENOS AIRES – Piazzolla, Conductor – Konstantin Dobroykov, Director – Veselka Kuncheva; CARMINA BURANA – Orf;

Chamber&Educational formats

– 'Opera Opera Boutique', 'Behind the Scenes', 'A little night music, The city rhythm is ¾ ;

Musical

– Company by Sondheim and Furth/national premiere/ – co-production with Ivan Vazov National Theater; 'Jesus Christ Superstar' – Webber; 'Evita' – Webber, 'My Fair Lady' by George Bernard and Loewe;

Mrs Opera's Academy

– is an educational programme for children which includes performances, workshops, and participation in opera productions. The Academy organizes

creative workshops for over 70 children

per year in vocal, acting, and ballet technique
The team of Opera Plovdiv has been working together for 4 years and has a strong number of 270 artists and employees: 10 leaders with management positions for each department, 17 soloists, 92 orchestra and accompanists, 50 choir, 35 ballet, 50 services, 9 administration, finance department and PR, and 8 staff. *In the last four years, the ballet troupe is formed by dancers from over 8 countries and in 2019 the number of ballet dancers exceeded 60.